Company & Technician Certifications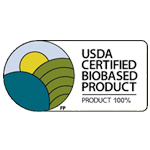 USDA Certified Biobased
We use HOST Dry Carpet Cleaner which is a USDA Certified Biobased Product. Biobased products are derived from plants and other renewable agricultural, marine, and forestry materials and provide an alternative to conventional petroleum derived products.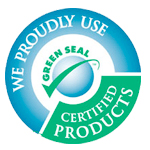 Green Seal Certified Products
Green Seal is an independent nonprofit organization with over 20 years' experience in certifying products and services that are greener and healthier. All of our carpet care products meet or exceed the strict standards set by the Green Seal organization ensuring the health of your family and the environment.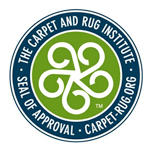 CRI Seal of Approval
All of the products we use meet or exceed the requirements for effectiveness and safety set by the Carpet and Rug Institute. The CRI Seal of Approval program identifies effective carpet cleaning solutions and equipment that clean carpet right the first time and protect a home or facility's carpet investment. Not all products clean well enough to earn the Seal of Approval distinction.